BST11 ERP: Built by PMs for PMs
Enterprise Resource Planning
BST11 ERP gets project managers and teams out of Excel and into the AEC industry's first consumer-grade, project-driven and collaborative ERP solution. Gain a live 360° view of all aspects of your business — projects, people, performance and more — to better guide project and business decisions.  
Enjoy a sleek, consumer-grade experience with all the robust and sophisticated capabilities you rely on.
Say "goodbye" to menus upon submenus and so on, and say "hello" to clean, simple micro-focused apps.
Complete only five project fields in BST11 ERP to get a project up and running in seconds!
Access BST11 ERP project details on any device, whether you're at the coffee shop, a client site or anywhere in between.
BST11 ERP can seamlessly connect to your existing technology investments for a holistic, digital project center.
Year Average Client Tenure
Clinton O'Brien
Global Financial Systems Manager
"BST11's Project app, the fact that it is more modular, is very exciting. Plus, the fact that it is totally mobile is also very exciting."
Mark Alenius
Director, Financial Operations
"BST11 has an appealing look and clean functionality. I'm really excited for our project managers and our business folks to be able to use it."
Sonya Leckner
CFO
"BST11's enhanced user interface and mobile capabilities are improving the overall project management experience tremendously. Plus, we hear all the time that our employees are in the field and unable to do this or that, but now they can get their work done wherever they are, which is huge!"
Driving the AEC Industry Forward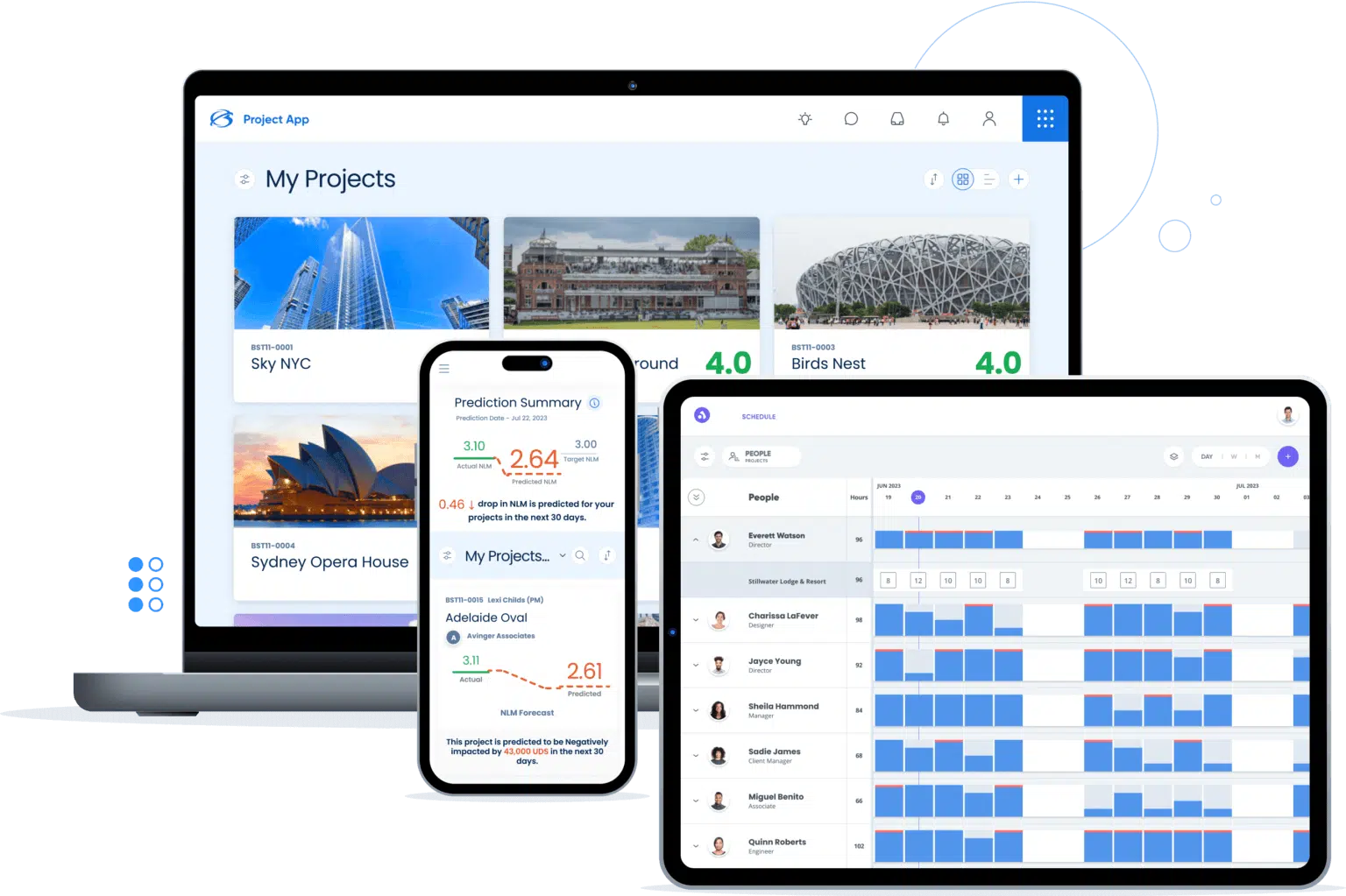 Discover Our Other Offerings